Phung An:
A Year in Reflection
2021
Tet is the most significant and anticipated event in Vietnam's culture. We celebrate Tet with joy and hope for the upcoming year, and we wish each other wealth, health, blessing and happiness in abundance.

But 2020 was a year of turbulence. Extravagant wishes as such suddenly feels disconnected with the current—tranquility is perhaps what we need most in these hard times. Phùng Ân Heritage understands this and wants to bring the gift of inner peace to our loved ones.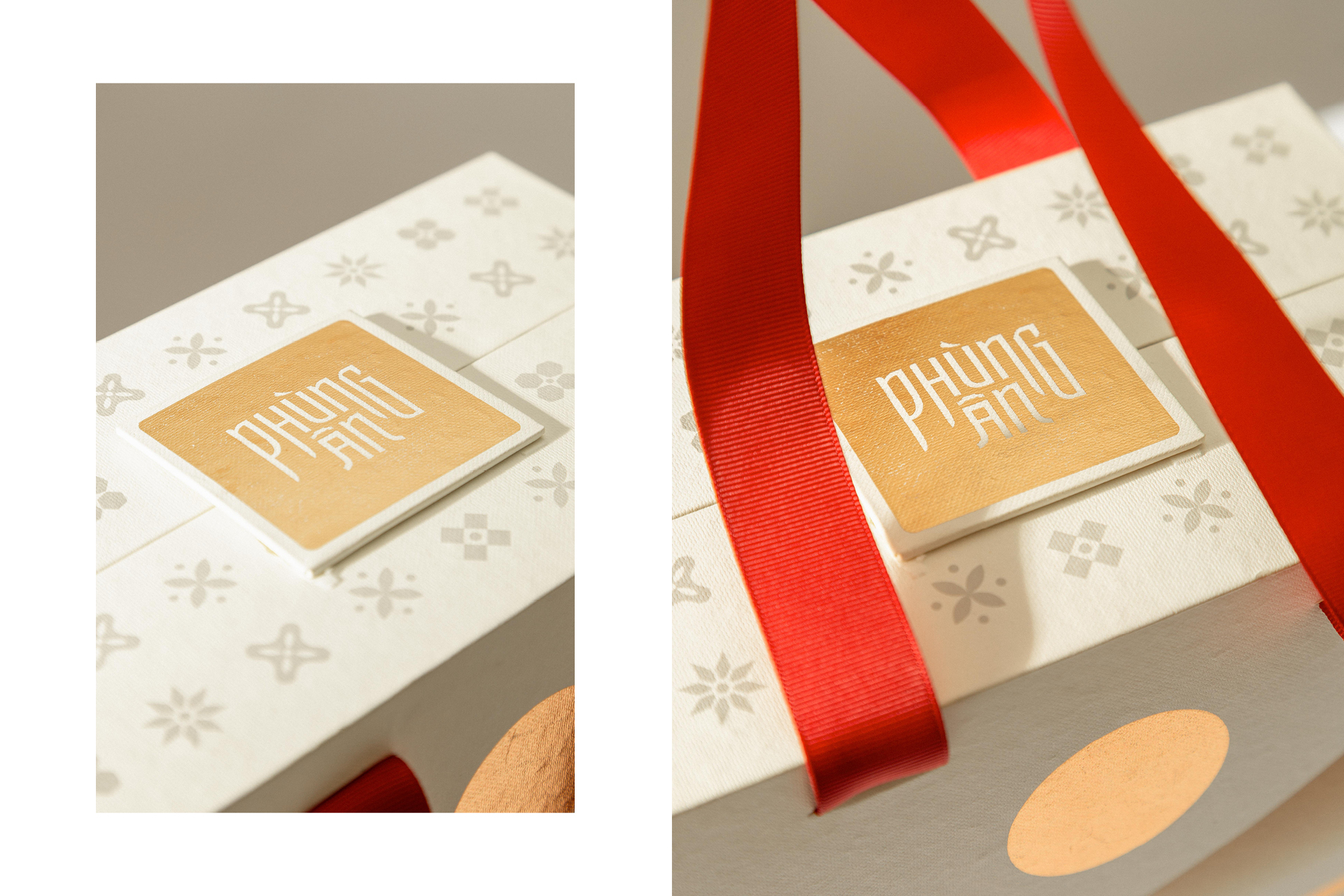 As 2020 passes, people see less need for abundance, and start to appreciate what they already have instead. This process of self reflection became our main inspiration for the packaging design.
The key imagery employs reflection as a graphic motif. Using a minimal pastel palette, soft gradient and metallic foil to convey elements of nature, we designed a tranquil landscape for the mind.
The gift box format opens vertically in half and can be put on display spread out. The pop-up is an extension of the landscape and serves as a backdrop for the incense.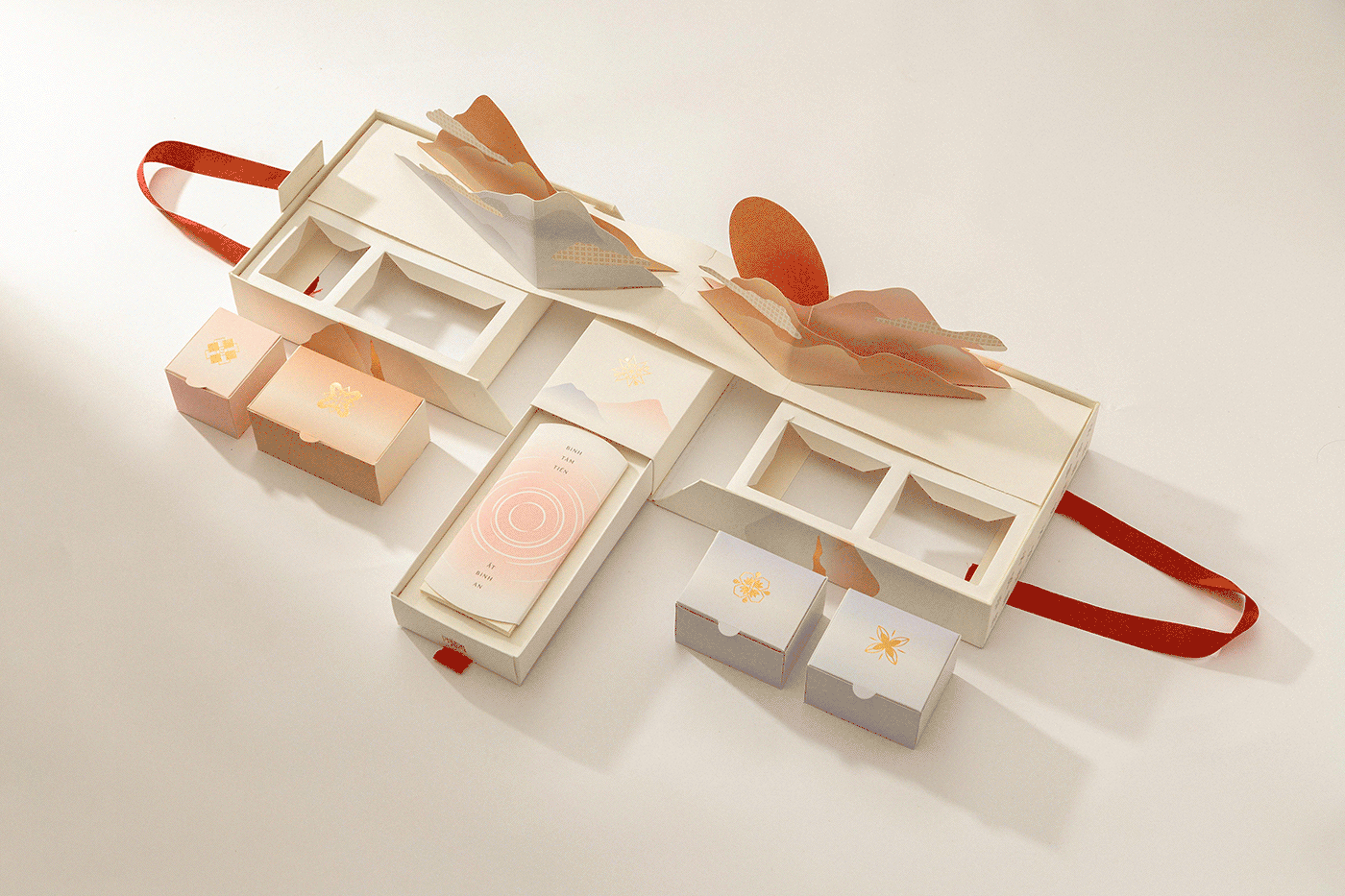 The gift set is a mindful curation of items, made by Vietnamese artisans from different craft villages all over the country. The stars of the set are incense and tea, honoring the traditional art of meditating on life over burning incense and sipping tea. This gift set aims to be the physical manifestation of tranquility that will aid our healing process and spiritually prepare us for the upcoming year.
We also designed an iconography set that mimics Vietnamese vintage floor pattern, flowers of Tet and fireworks. A line-up of these icons on the front alludes to chakras alignment and rebalancing the soul.
As a complement to this gift set, Phùng Ân offered two extremely tasty fruit wine flavours, which were sold separately. After all, it can't be called Tết without getting a little tipsy.

Design Team
Colin Tran, Hiep Hoang, Dakota Nguyen, Minh Trang
Project Manager
Chii Nguyen
Words by
Dakota Nguyen
Showcase Photography